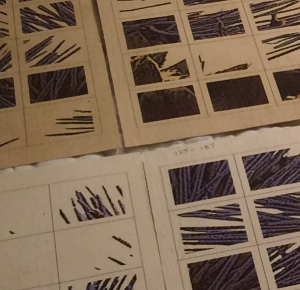 I'm going through a crazy phase right now, or maybe this is normal. I haven't had much time to sew. Let's rephrase that – I haven't made time to sew. Instead, I keep starting new projects. Nine started in the last three months (I love the design phase) with only one finished. NOT a good batting average. (Oh, yes, and baseball season is starting today. Even more distractions!)
A friend of mine has been so good lately starting and completing one quilt at a time. Very inspiring! I know it won't completely work for me as I like jumping from one project to the next, but I really do need to complete some of these! I keep hearing Maria Shell's voice in my head discussing time management. I took a class with her last year on that topic and it's taken me this long to attempt to process all I heard and see how it will work for me. It's time to put some of these tips into practice!
I sat down yesterday and actually made a spreadsheet of what remains to be done on each of the quilts I'm currently working on with the drop-dead date for each of them. Ended up realizing that there were several ideas from last year that needed to be added to this year's list. It's now completely unrealistic, but I'll focus on finishing the ones started recently and hope for the best!
What's that? You think that I should have spent my time sewing instead of doing this? I'll have you know I even managed to get some sewing time in as well as a very nice nap!
I'm curious, how do my fellow creative types prefer to work?