Finally, some news to share!
Once again, it's been a long time between posts! Like everyone else, the lockdown has been making me assess the way I approach everything and I've been learning how to focus on what's important day to day. With restrictions slowly lifting, a few nice things have been happening and I want to let you know about them.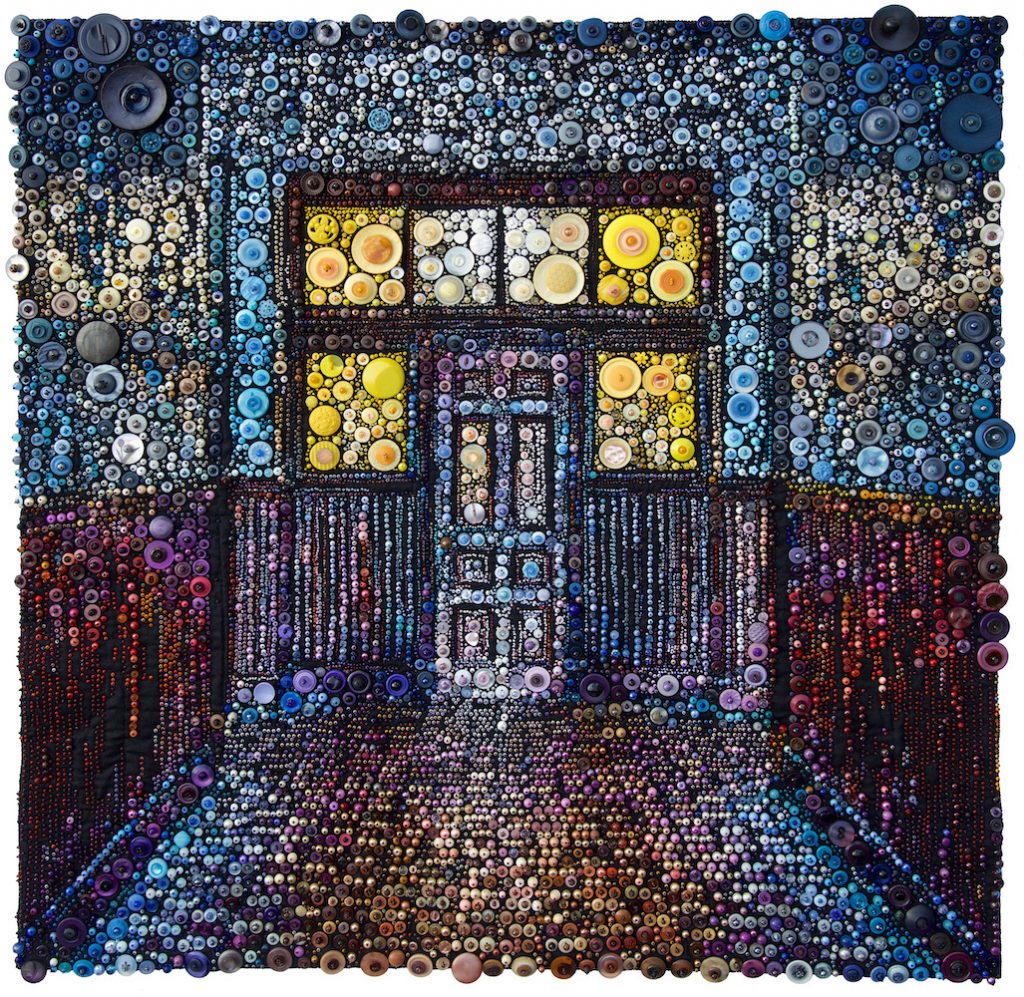 On the Other Side, one of my more recent quilts, was accepted into Quilt National '21. It's currently on display at The Dairy Barn Arts Center, an amazing center and gallery in Athens, Ohio. Quilt National will be on display until September 6th and then will be touring various parts of the country. Keep an eye out as it's well worth viewing these amazing pieces in person. 
Along with that, many of the artists being shown in Quilt National have artist talks available on YouTube. You can view mine by clicking the link. I give the background of the quilt, the naming story, and the button/bead count. Always fun to know! Each of the artists talks about their piece in the show and their creative process. Most are approximately 5-6 minutes long and well worth the time!
One more thing coming up with Quilt National are the Artist Talks, Q&A Sessions being held each Friday from 11am – 12:30pm EDT. Preregistration is required and it is free to register! (Although a donation is requested.) I'm scheduled to be part of a group of four artists to answer questions on July 16th. Click on the link above for more information and to register.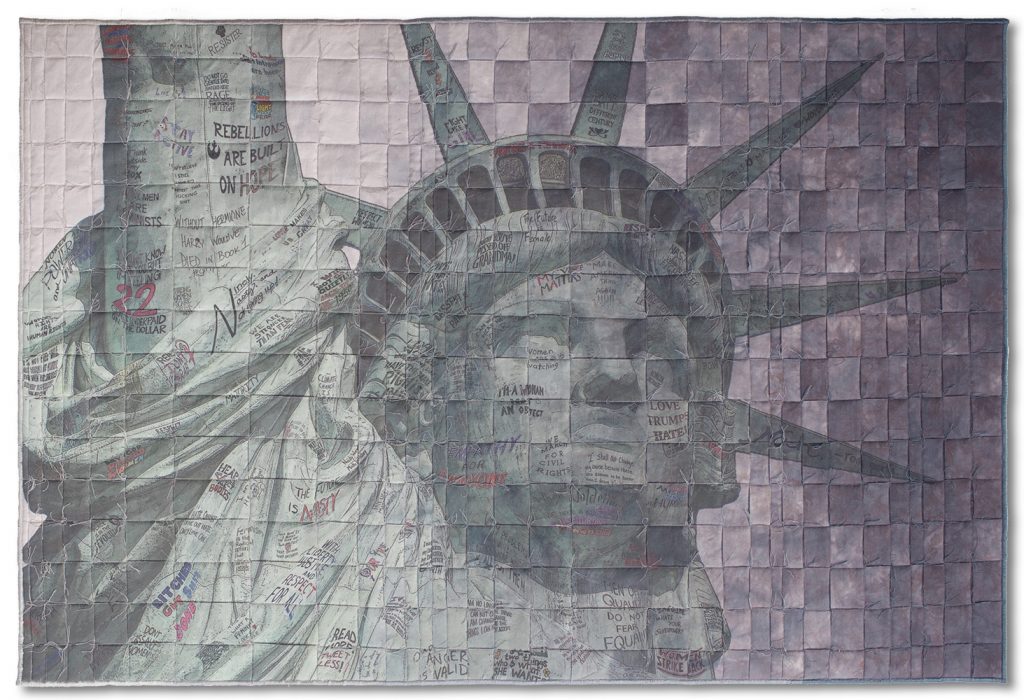 On June 24th through September 19th, my piece Liberty Marches will be part of Art Quilts 2 on display at the California Heritage Museum in Santa Monica, California. If you're in the area, the museum is open Wednesday through Sunday from 11am – 4pm and admission is free on Fridays.
I've been slowly trying to work on my website. One addition I've made is asking people to sign up for updates. If you follow me at all, you know I don't post that often, and this new addition will only send you emails if and when I post something new. Make sure you don't miss any! Go to my website and sign up! (Thank you in advance!)
Work on some new pieces is proceeding (slowly). Hopefully, progress photos will be posted in the future!