Tales of Tissue Paper Quilts
Last month our quilt association decided to have "Summer Camp" instead of their usual meeting. They asked seven members to repeat 18 minute presentations four times each as the membership walked from station to station. I was lucky enough to be one of the presenters and demonstrated how to use tissue paper in art quilts.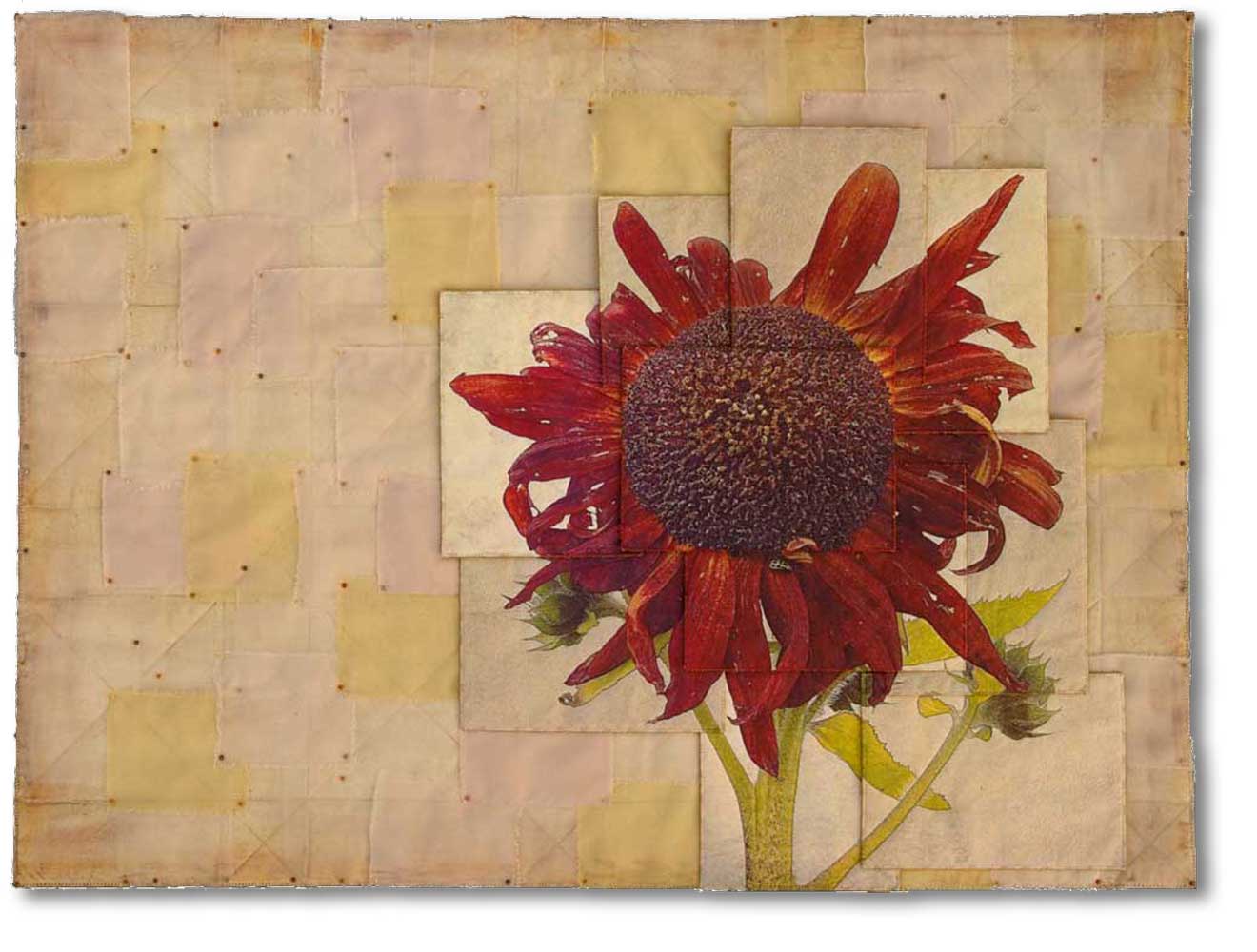 I started using tissue paper in 2014 when I made Sunflower Pilgrimage. It seemed the perfect way to print the fractured sunflower and then fuse the sections to different colored fabrics to mimic different exposures of the image.

I had been inspired by seeing Annie Leibovitz's Pilgrimage exhibition. I love her layered photos and the one that really knocks me out every time I see it is the photograph of Marian Anderson's gown that she wore when she sang on the steps of the Lincoln Memorial in 1939. I mean, wow. Just wow
The translucency of the tissue paper and what color fabric you put it on has the power to change the photo – making the image crisp and clear to subtly diffusing it. I also love the texture it adds to the quilts. It makes it look a little like leather without being heavy.
After the sunflower, I followed up in fairly quick succession using it in If One a Day is Good… for the apples, I'm Flying… for the ride structure, and Along the Forest Trail for the Columbia windflowers.

I've also used it to make postcards out of public domain vintage images online. Very nice for holiday cards!

Four years later and the opportunity to share tissue paper insanity with my quilt association gave me a reason to return to it and make some more samples while exploring some new possibilities on how to use it. That led to three small pieces.
Circuitous Path was made by taking a photo and running it through an App. I wanted people to see what can happen with a saturated image on four different colors of fabric. The two images side by side tell you which image is fused to which fabric – very subtle differences. I had to come up with a way to join these four sections without them being too close to each other because in using this technique, there is no way the edges easily match up. The nice side effect of separating the four pieces slightly is that your eye corrects for any imperfections.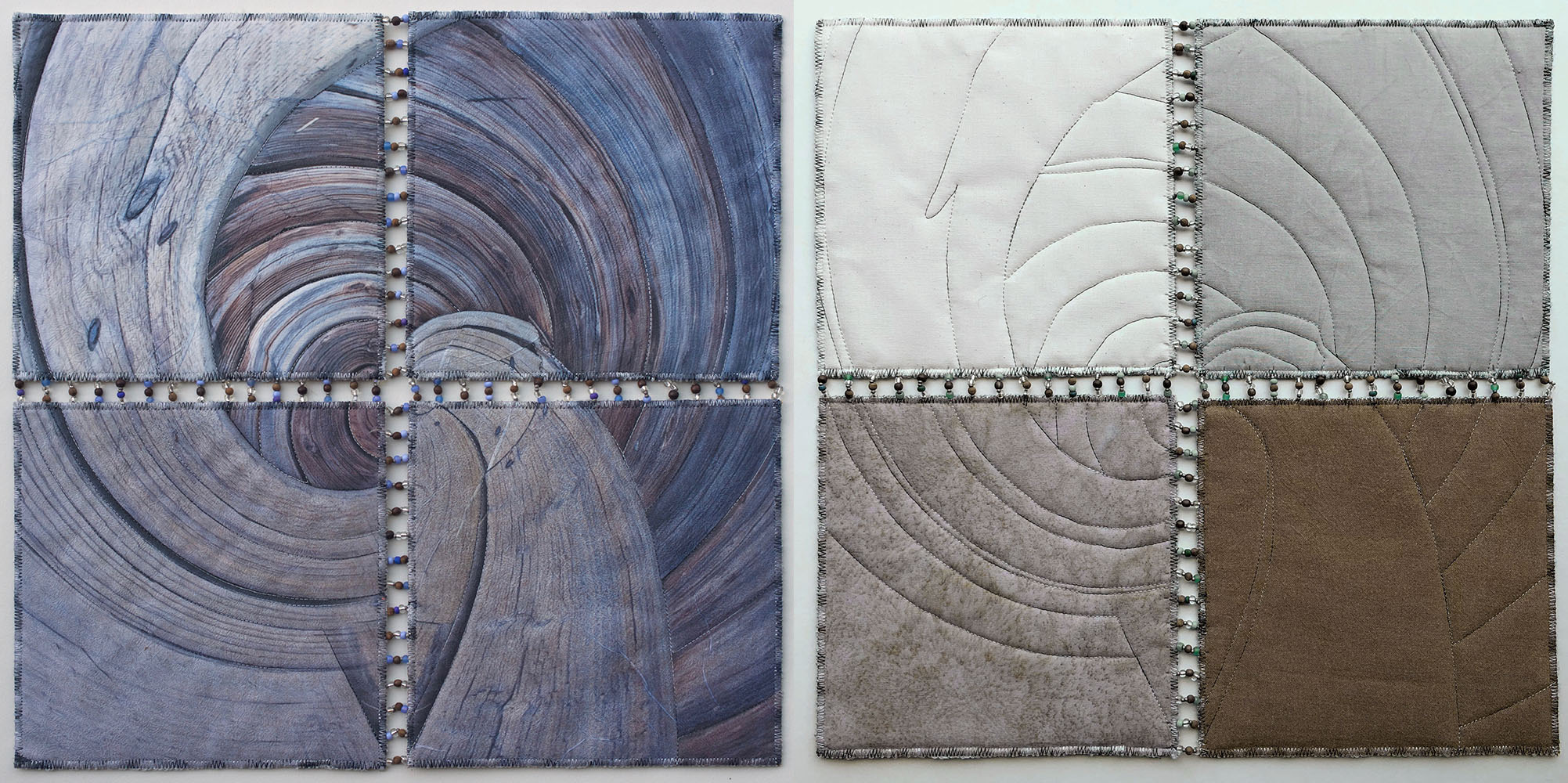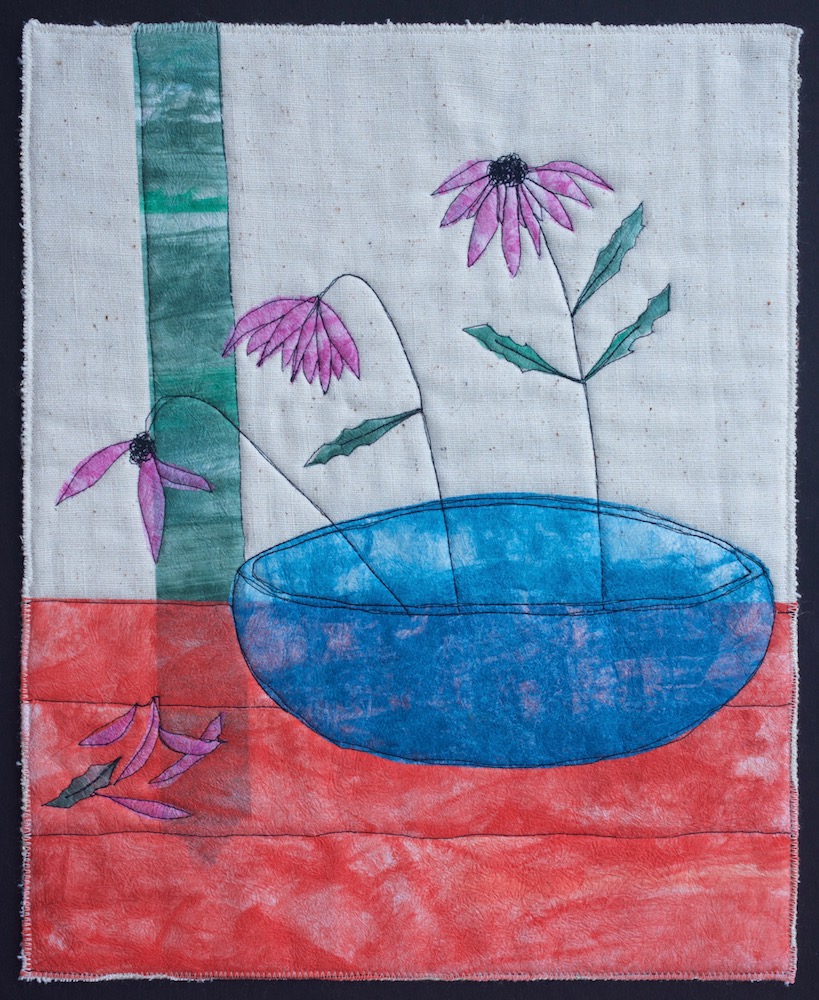 Still Life was created by applying Inktense inks to the tissue paper and then collaging it to make a simple image. I like that you can get an intensity of color with the inks and yet it still retains a translucency.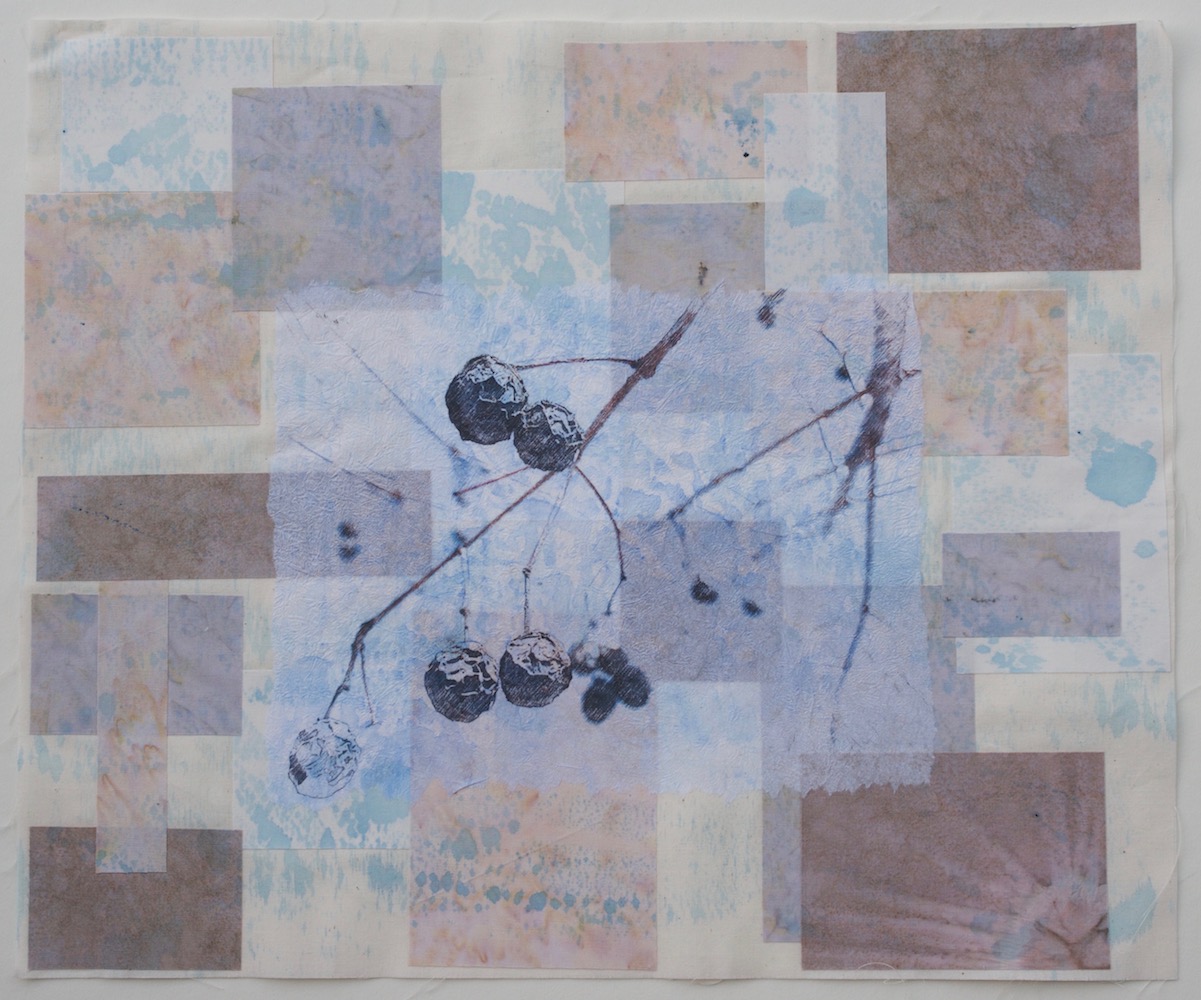 The seed pods piece is still in progress. I ran a photo through an App and then played with it in Photoshop. I also played with applying watercolor to the tissue paper before printing on it. I really like how the collaged background shows through the torn edged tissue paper while it floats in the middle. I also ended up putting water color on the fabric background.
That, so far, is the history of my tissue paper journey! Hope you enjoyed it and really hope that you start including other materials in your quilts just because you can and it's fun!