After taking a bit of a hiatus from posting anything new, I'm back! I've created a few new things over the past six months or so that I'll be getting around to posting slowly! Life of late has been more focused on family, but I'm still finding time here and there for artistic pursuits!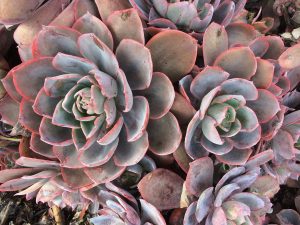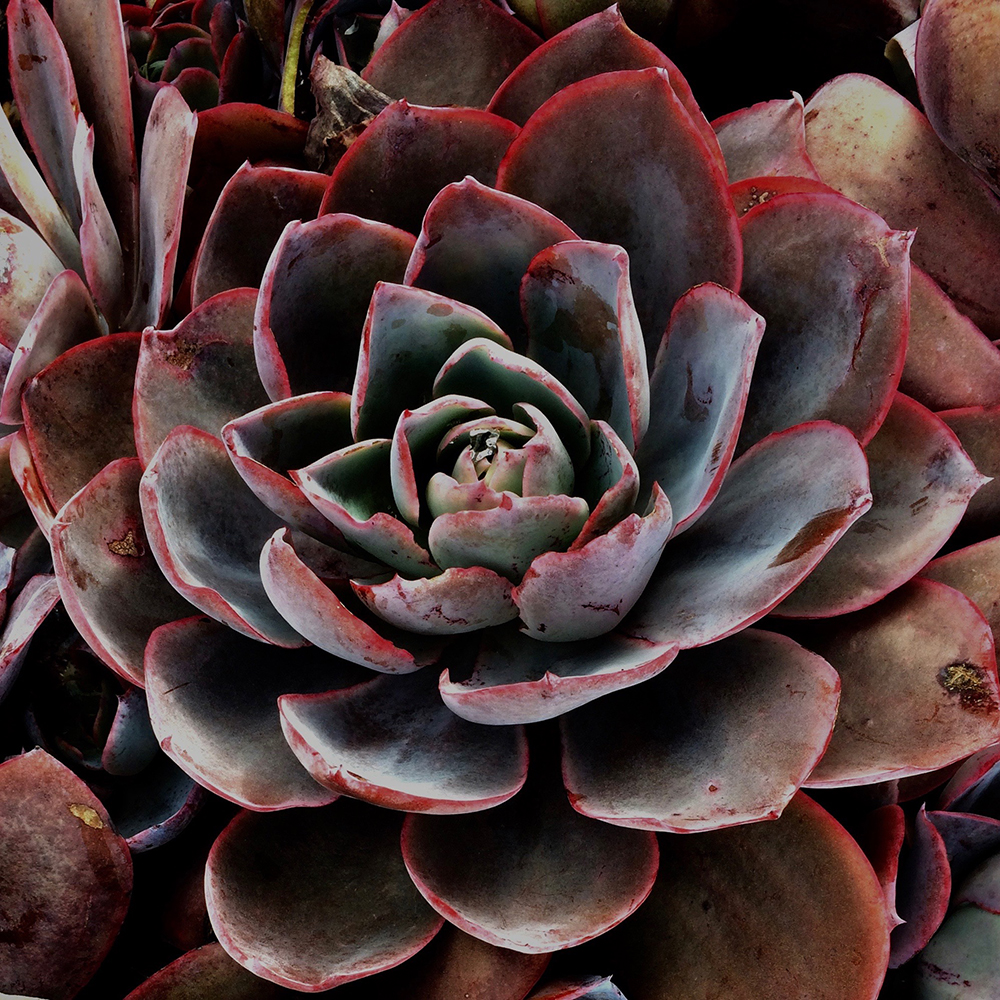 One of the more recent quilts is Seaside Succulent. A friend of mine moved to Aptos last year and a visit to her led to walking around her new neighborhood. Being a succulent junky, I fell in love with a bed of them near a beachside cliff. I loved the colors and took tons of photos! None of the photos were fabulous, but with some judicious cropping, rotating, and color adjustments, I really like the final image. Hope you do, too!
I had taken a fair amount of progress shots while working on it and decided to give an animated GIF a try – don't get motion sick from watching it!